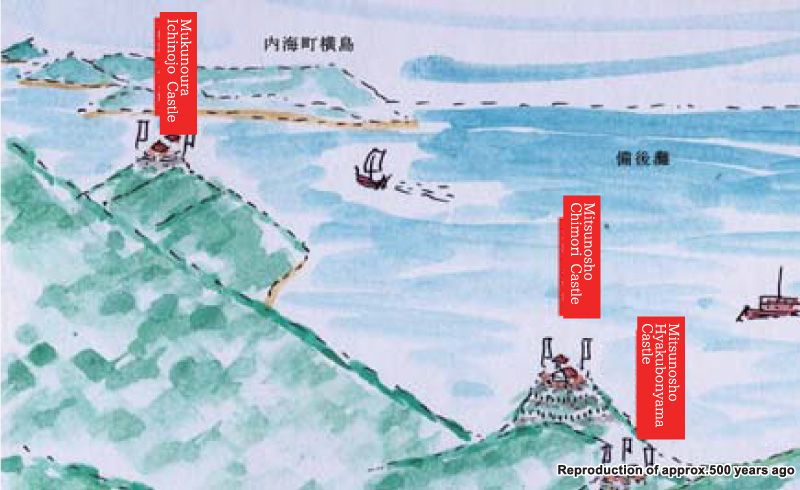 Ichinojo Castle Ruins
Located at Tsurugamine continued to the eastern side of Mt. Okuyama (Mt. Kannon), and the highest mountain in Innoshima facing to the Bingo Nada (the central area of Seto Island Sea). In the long-extended hilltop from east to west, there are several connected castle Kuruwa(surrounding walls) and man-made moat to prevent intruders from entering. This castle was a resident castle of the Kamagari Kobayakawa clan, but from the recent survey, the ancient Japanese potteries in the era of Murakami Kaizoku were also found.
Chimori Castle Ruins
Located at the deepest part of Mitsunosho Bay, in the southeast of Mt. Kannon of 79.2m above sea level. The castle Kuruwa(surrounding walls) were constructed in four different levels in a circle from the top main Kuruwa(surrounding walls) . In the north of the castle, there is Kumon Myoujin (the Kumon Shrine), which assumed to be the ruins of Kumonsho (a government administrative office) in the period of the lord of the manor, Tsunemitsu Shirakawa.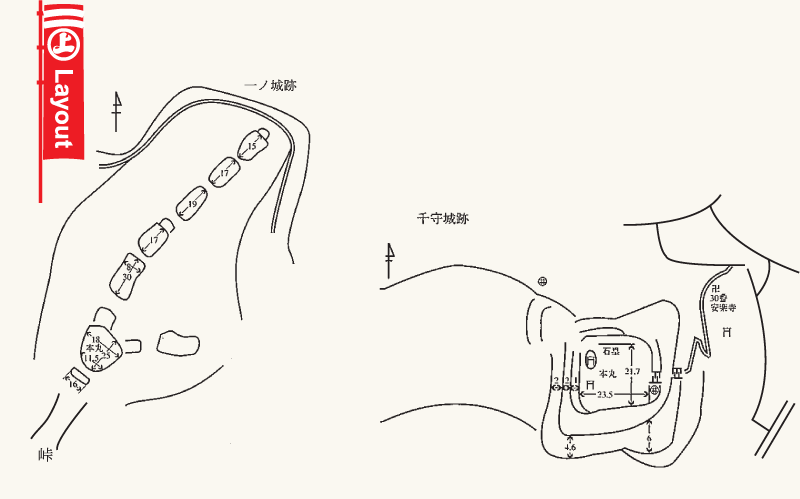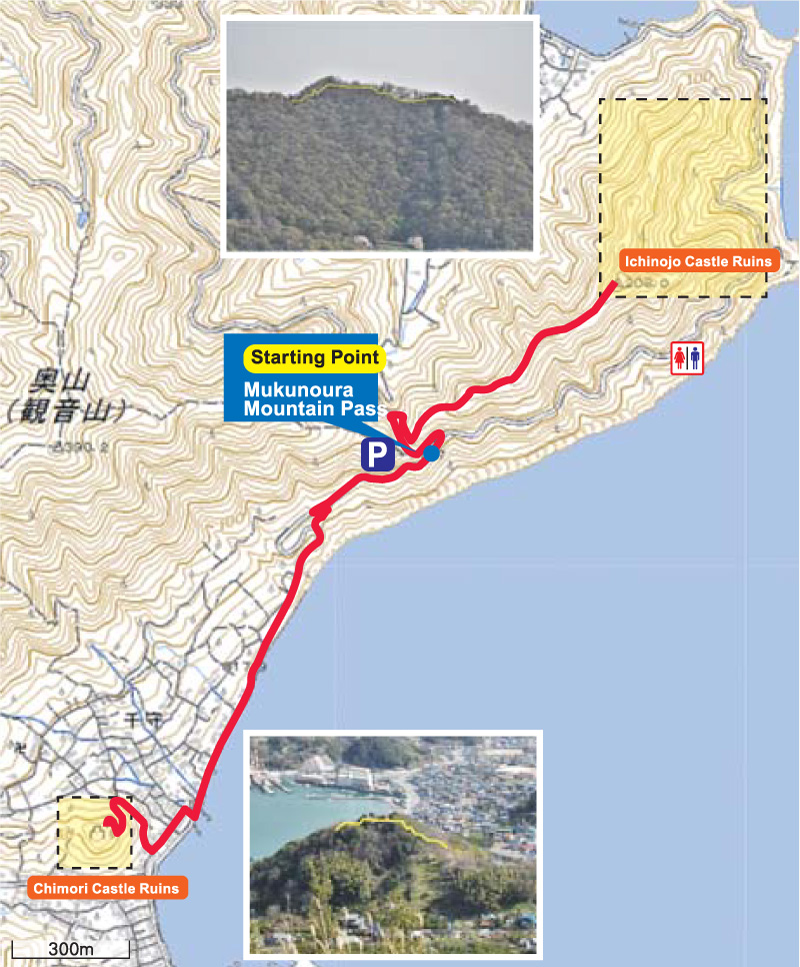 Starting Point
Parking
Route
Destination, information
Bus Stop
Googleマップで地図をみる[スマートフォンでご利用の方]
Googleマップアプリで地図を開くと、コースと現在地が地図上に表示されます。
Googleマップアプリのダウンロード