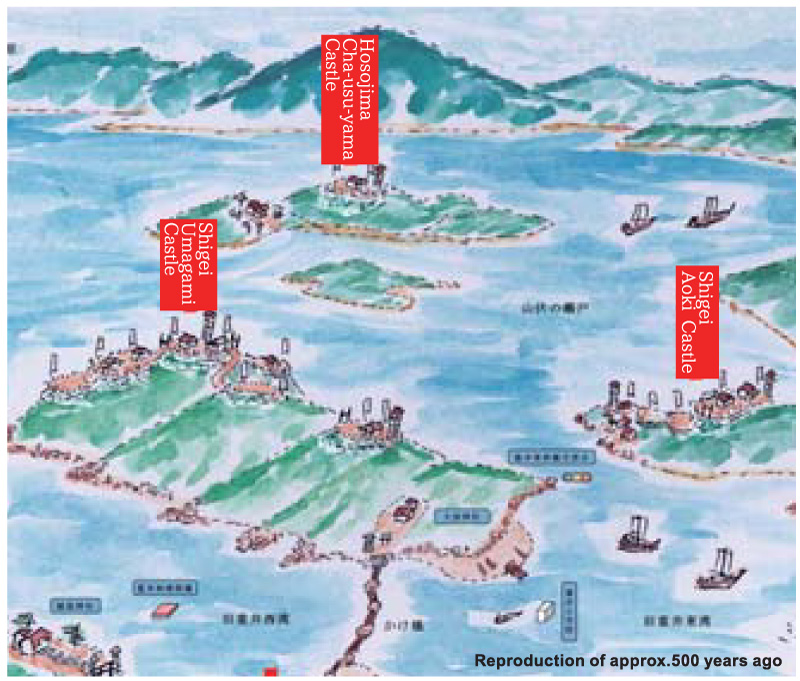 Umagami Castle Ruins
Located in the northwest of Innoshima, approx.1 km apart from Aoki Castle where the base of the Innoshima Murakami clan was once stationed. Benefiting from the magnificent panorama view, this was constructed to watch passing ships. Kuruwa(surrounding walls) on the top and the below part were flat and well preserved. The inlet used to be 'Funakakushi' (a place to hide boats) is located at the foot of the north side of the mountain adjacent to the shore reef.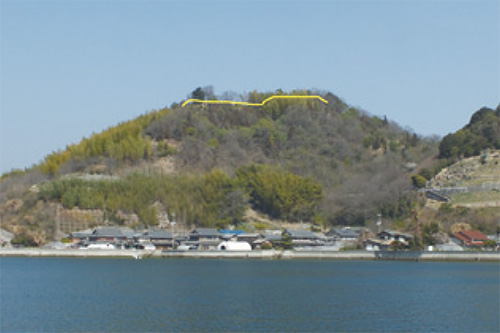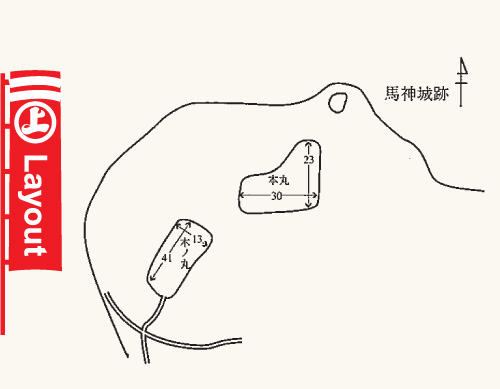 Aoki Castle Ruins
Located in the northwest of Innoshima for controlling the west port entry to the port town Onomichi. Currently, the area around the castle ruins is reclaimed, but was surrounded by the sea in old days. At the center of the mountaintop 50 m above sea level, the complicated castle Kuruwa(surrounding walls) were built along the ridge. It is said that Shinkurodo Yoshimitsu of Murakami Kaizoku moved to this castle in 1567 from Yozaki Castle in Mukaishima, and then built the temple dedicated to Kannon in Mt. Shirataki behind.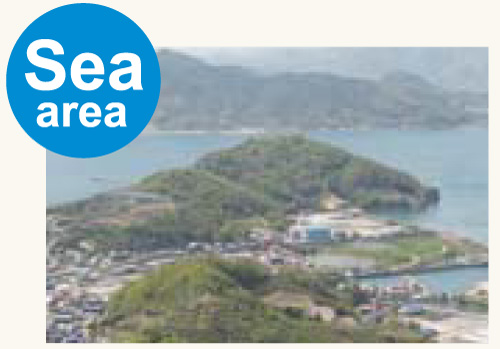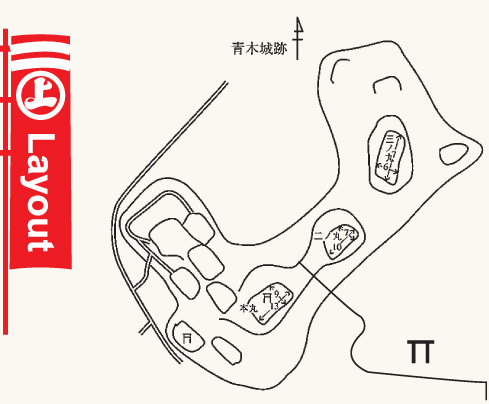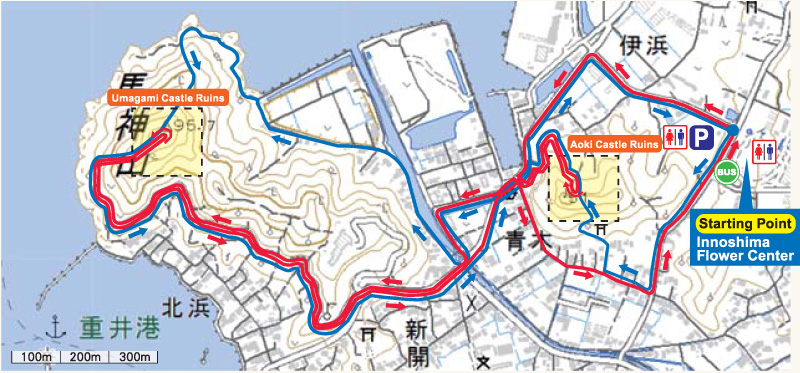 Starting Point
Parking
Route
Destination, information
Bus Stop
Googleマップで地図をみる[スマートフォンでご利用の方]
Googleマップアプリで地図を開くと、コースと現在地が地図上に表示されます。
Googleマップアプリのダウンロード